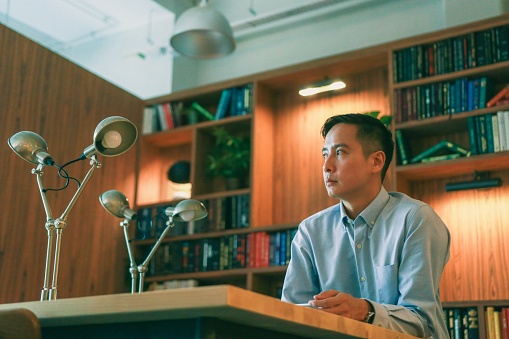 I
think I'm supposed to write about this so that I can share my experiences and the things I've been through so someone else can learn from it. I see love as a spirit that has existed since the olden days of ancestors and apostles. It comes to you, it does what it wants and then it leaves.
I like the life I live especially when it comes to what I do on weekends after finishing my chores. I might go to the university library (if we have a paper on Sunday) or I might go to the regional library to read magazines and news papers. Or I might decide to go to Simba gym or to other sites and get a drink or two.
On a Saturday evening of my fifth semester I decided to go the university library to do what had brought me to Moro Municipal. I saw Madame Grace; my fellow tenant, leaving with her IST and decided to ask her to give me a lift to the Library. She dropped me off and went to her office.
I went to the top floor; I had my laptop, one book and an exercise book. There were barely any people there. I looked for a place with a socket. I sat in the back, there was a girl in jeans and a pull over sweater. I didn't pay her any attention. I greeted her and wore my ear phones. I sat there for over half an hour when I started scratching my leg, I was wearing a short; I don't recall if I was itchy because a mosquito or not.
It was when I was bent over scratching myself that I noticed the girl had been staring at me for a while. When I got up, she touched my shoulder so I removed my ear phones so I could listen to her.
She said "Bro, you've been watching movies since you got here wouldn't it of have been better if you'd just stayed at home?"
I was in a very good mood so I didn't mind and just laughed it off; I turned towards her and said "No, I'm not watching a movie. This is a documentary on the Ebola Outbreak in Guinea. I have a test concerning the matter tomorrow."
She laughed for a bit and then said "Aha,"
Although the conversation was over I found myself staring at the sweater she wore. It had the initials J.D written on it. She saw me staring and said "Why are you lost in space? Shouldn't you go back to your documentary?"
"The J.D on your sweater reminded me of something; I'll tell you about it one day." I tore off a paper, wrote my number on it then placed it on the table she was using. I didn't care if she would take it or not, I just left it there and went back to my studying.
After an hour had passed she started to get up from her seat as though she were about to leave. I turned around and asked her for her name.
"TAYANA!" she reiterated.
"Big head, my name is Tayana!"
"I'm playing with you! My name is Noel."
The day ended just like that. A few days passed, by then I'd already forgotten what had happened or that I'd given my number to someone. You know, cause legends shoot a lot of shots.
The following Friday I received a text that said 'Hey Noel Library'.
I wrote back 'Yeah, what's up?'
The next text said 'Cool, it's Tayana from that day'.
I connected the dots; I recalled just who she was so we chatted.
As we were talking she told me that she found the paper in the bag as she was about to wash it; it was then that she remembered to text me. I don't know if it was God that reminded her or the devil that decided to leave me with a life long scar.
As we kept on talking she reminded me of the J.D story I'd promised to tell her about. I laughed and said to her "The moment I saw you wearing the sweater with the J.D initials my mind started thinking of Jack Daniel's the alcoholic beverage because my dad had left it in the fridge once and I'd drunk it. It was already another day when I came to."
She laughed her ass off in the WhatsApp voice note she sent me. She told me "Noe, you are so funny but the J.D is a souvenir of my ex boyfriend. His name was Jackson Dauson. He hurt me tremendously but I don't need to talk about that."
I told her she didn't need to talk about him but that she need to find someone to take his place; someone who can get rid of all the scars he left behind.
She sent a smiley emoji. We said our farewells and slept. Days went by and got even more familiar with each other. Tayana made me go to the Library even when I was in no mood to study. I'd go just so I could see her. It was the same for her; she would text me until I came and sat next to her. And only then could she sit and study.
I slowly felt like I was about to fall. I remember I even posted a status saying I'm about to fall for someone's daughter.
This was the day when a fella I knew called Liam commented and said "You idiot, you'll break up eventually."
I told him off and threatened not to pay for anymore of his suits because he was well versed in the area. The idiot blue ticked me.
Time doesn't stand still. One day at the Library and Tayana was no where to be seen. I called to check on her and she said she wasn't feeling well so she couldn't come to the Library. I wondered what was left for me to do at the Library when the one I loved was unwell.
Honestly, this Vet Doctor was caught up because argh!
She gave me the directions for her place and I got there safely. It was the first time I was there. Her room was nice and it was self contained. You know how women are, she had gotten herself a lovely place to live in.
She was inside just watching a movie. We talked for a while. I looked in her fridge and found it full with literally everything. I told her I should prepare everything because she was sick. I played chef and wore an apron. I prepared a beautiful meal and we ate.
Afterwards she leaned down and drew a guitar from under her bed. I asked her if she knew how to play it and she said that she could play really well. So she played a few tunes and I enjoyed the sound.
I decided to tell her the story "Rose and Thorns" as she was playing the guitar. She was really happy with it; getting her to smile made me feel like a winner.
She said "Noel, I love you so much."
Aye! Those words filled me up with so much happiness, I felt like I was superhuman, I felt loved.
After that we did what lovers did; mind you we didn't get to all the bases.
When I got home I studied as I listened to music, I had already paid my rent, I had already covered my electricity bill, water was available; what else could I possibly need? When the night ended I wished her goodnight and she responded with a lot of heart emoji. I'd missed receiving such things as it had been a while.
When I got online I found that she had posted a status with the words 'The lost has found

❤

'
Aye! I hyped myself up and told me it was a done deal.
Days went by. The end of the semester came and she went back to her home in Mbeya. We talked all the time but all of a sudden we started talking less. Whenever I asked her what was wrong, she wouldn't say. Until finally one night as we were talking through normal texts but then she suddenly stopped texting back. I figured she had fallen asleep so I slept too.
But then a whole day went by without any form of communication. The second day passed and she didn't pick up her phone when I called nor did she reply to my texts. On the third day I saw a text come through that said 'Noel you are a good person and you deserve someone better. I never meant to hurt that's why I did all that I could to make you happy. I have had leukemia for a long time now and I am getting worse. I don't know what else I can do for you. I kept this for you for the longest time.'
I was surprised. I called her number but the voice that spoke was completely different. It was Tayana's sister and she said "We're at her funeral, she has gone to a better place. I saw that she saved you as Nono. She had tried to send a text to you but it didn't go through. I thought I should send it as you might be her important person."
I cried so much. I prepared myself for the journey and asked my friend Liam to lend me some money for the trip.
I arrived in Mbeya where the funeral was done. Her sister gave me Tanaya's guitar to keep as a memorabilia.
I still have her pictures with me, I still remember her whenever I enter the library.